The Flame of Time
Griff Byron
Wing Commander Griff Byron, Second Degree Time Fixer, Teratology Specialist. Monster Hunter extraordinaire.
Description:
Bio:
Griff Byron is a member of the Time Fixers. There is not much known about Griff, he is driven by his passion to hunt strange and exotic monsters. He has been a member of the Time Fixers for a while, often times a side effect of Zeithopping is desynchronosis and even dementia. Zeithoppers age slower than regular beings, their memories fuse and meld together. So his age and origin are unknown even to him. Griff served in the Time Fixers as an Assassin and then moved to the Teratology Specialists, when killing mere humans became boring to him. He quickly rose to the Second Degree, and is one of the most trusted and proficient monster hunters.
Griff holds the K.E.Y. to and is thus the Captain of The Death and Damnation of Chronos.
Griff in a few of his past adventures.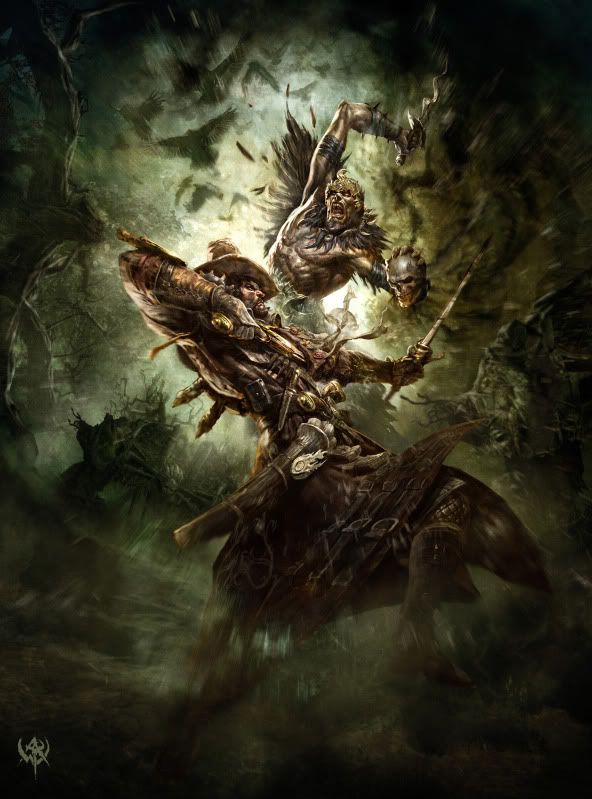 Griff with his coffin full of weapons.