The Flame of Time
Skyheim
An ancient floating citadel that drifts through time. It is fashioned from the tip of a great mountain ripped from itself and turned up-side down,. Atop this formation was built a great citadel that is used by the Time Fixers for celebrations and moots.
Though no one knows what mountain, from what plane, and what time Skyheim is built onto; some say that Skyheim is one of the oldest things in the multiverse.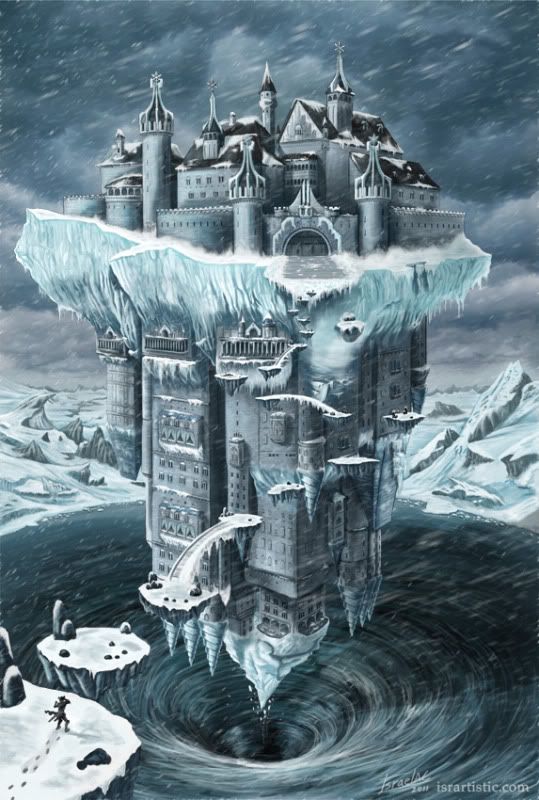 Skyheim towards the end of the Fimbulvetr when the Time Fixers seek council with The Six.